Packing And Boxes East Dulwich se22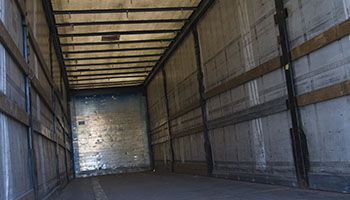 Packing and Boxes: Key to Successful Storage

When people decide to use our storage units SE22, SE14 or any of the other self-storage locations we offer, they know that there's one key to successful storage - good packing and boxes. Packing and boxes provide a sturdy, secure structure for your goods, ensuring that everything is kept safe while in storage. It also makes it much easier to move things around in the unit if necessary.

At Storage East Dulwich, we understand how important packing and boxes are. That's why we provide packaging boxes of all shapes and sizes to accommodate whatever needs you're hoping to fulfil. We offer box sizes ranging from small book-sized cartons right up to larger crates for bigger items, so you'll always be able to find exactly what you need.

For added convenience, our self-storage locations in East Dulwich and elsewhere come with trolleys that can help you move those bulky items from your car into the storage unit more easily. Additionally, we have wrapping materials such as bubble wrap and protective covers that can keep delicate items safe during transit and storage.


Choosing The Right Storage Unit For You

When deciding which type of storage unit is best for you, there are few points to consider. If you're keeping personal belongings in storage, then larger spaces such as garages may be better suited than smaller personal storage units; especially if your intention is long-term storage! But if you're just looking for a way to store seasonal decorations or furniture while relocating to a new home, then a standard 5ftx5ft room should do the job nicely!

The size of the unit isn't the only factor though; there are other features like climate control which might be better suited depending on what kinds of goods are being stored. For example: clothing or electronics may require temperature controlled conditions; whereas tools, furniture or sports equipment shouldn't require this feature unless it's absolutely needed.

Still not sure? No problem! Speak with one of our customer service representatives on
who will be more than happy to tell you more about our range of services – including garage storage in East Dulwich - and help you choose the most suitable option according to your needs.


Secure Your Belongings

No matter what you need to store – office documents and paperwork or personal belongings – with us at Storage East Dulwich, all items placed into our secure self-storage units are protected against accidental damage or theft by quality CCTV surveillance systems, fully functioning locks and padlocks designed specifically for each unit, plus 24/7 customer support at each location. So no matter how big or small your storage needs may be, let us handle everything for you!
---